Social commitment with effective help for self-help
We attach great importance to cooperation with German entrepreneurs who are also committed to sustainability.
This means to be sustainable and to leave and preserve for future generations an intact economic, social and ecological structure, which is worth living and preserving, in freedom and self-responsibility.
With the following objectives:

social balance and justice, in a society that is sustainable and worth living in the long term. In particular through the creation of many new jobs and social responsibility towards disadvantaged people.
ecologically meaningful preserving nature, the climate and the environment for future generations in order to preserve creation.
to invest the economic system so efficiently that a sustainable acquisition and prosperity for society is possible in the long term. In particular to protect economic resources from exploitation.
Vision
We are people who feel most comfortable in an atmosphere of mutual respect and recognition, who perform at their best and who develop creativity even in difficult times.
It is therefore no coincidence that more and more entrepreneurs, looking for orientation in economically difficult times, are (re)discovering the respect for human values. For many entrepreneurs it is a living reality.
In order to ensure continuity and sustainability in often turbulent waters, however, permanent attention, care and living up to these values are required. And one thing is certain: Pretended value orientation is quickly punished by customers and employees.
Leaders in the sense of value-oriented leadership are persons who:
have a vision for their lives that is focused on making a contribution – for themselves, for others, for the community of people.
to review and live their personal convictions, standards and values every day anew.
are aware of themselves, question their own behaviour and think: "Do I really do what I said and undertook to do?" Their behavior is congruent, thus real.
act on their own responsibility and do not seek to blame others. They have no excuses, explanations or apologies. They stand by what they say and do.
if the result is "wrong", ask themselves: "What have I contributed to the situation and what can I do to change the situation?" With this attitude they create constructive solutions.
Honesty, understanding and compassion towards oneself and others is the guiding principle for leaders in the sense of value-oriented leadership
Our Competence Team

Herr Christian Straub
Shareholder and Managing Director
Herr Bernhard Sielski
Project- and Development manager, shareholder. Lived and worked in the Philippines from 2004 to 2018. There he worked as a consultant for the Philippine government, under the then President Gloria M. Aroyo, for the new tourism project to be planned on the island of Panglao (Bohol), including a new international airport.
Furthermore, Mr. Sielski has worked with major Philippine entrepreneurs such as Mr. Henry Sy (owner of the Super Malls), Mr. Luico Tan (owner of Philippines Airlines), Mr. Steve Singson (business consultant), Sir Don Escudero (tourist facilities, coconut plantations), GLOBE (largest telecommunications company in the Philippines), as well as many local politicians (and politicians),a. Gov. Aumentado-Bohol, Gov. Barbers-Surigao, Gov. Salceda-Albay and many German medium-sized companies in the fields of renewable energy (photovoltaics, solar, wind), wastewater treatment plants, road construction, LED lighting, waste incineration plants, drinking water treatment.
Mr. Sielski was also Managing Director of M.I.S.S., X-PLOSION and President of Aerarium. These companies were established in the Philippines to advise and inform the enormous interest of the Philippine politics and economy in German technology and innovations as well as to establish the different contacts between the Philippines, the ASEAN states and Germany.
Mrs. Joela H. Sielski
JNP Baybay-Philippines, Managing Director/Owner
studied electrical engineering, was born and lives in the Philippines. She is responsible for the management of JNP production, negotiations and personnel management.
Mr. Carlos P. Vegas
certified lieutenant at sea (merchant shipping), local mayor of Baybay City, organisation manager, responsible for negotiation and management, maintaining contacts with companies and associations.

Anchor points
ASEAN News
ASEAN Focus 2018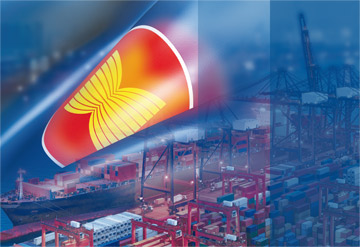 Our local Partner

We work closely with JoeBerSie Consultancy & Trading Sdn. Bhd. in Kuala Lumpur, Malaysia, the local "One Stop Solution Office".